Air India grounded 2 of its planes after passengers complained of being covered in gruesome bedbug bites after flights
AIR INDIA Boeing 787-8 lands at Frankfurt airport.
shutterstock/Vytautas Kielaitis
Air India grounded two aircraft operating between Mumbai and Newark after passengers complained of being bitten by bedbugs on two flights last week.
Passengers posted pictures and vented their frustrations on Twitter.
The airline said that affected aircraft have been fumigated and its upholstery overhauled.
Air India temporarily grounded two aircraft operating between Mumbai and Newark Liberty International Airport in New Jersey after passengers complained of being bitten by bedbugs last week.
Business class passengers on board Flight 144 reported bedbug bites on two separate segments last week.
Air India was not immediately available for comment on the matter. However, in a statement to NBC News, the airline said that it is "deeply concerned with a few reports of 'bugs' causing inconvenience to its esteemed passengers."
"The issue has been viewed seriously and every possible step is being taken to closely inspect and further strengthen our system at every level to ensure that such isolated incidents of passenger discomfiture do not affect our consistent performance," the airline added.
While the origin of the insects on the plane is not yet known, Air India has worked to exterminate them from its aircraft.
"Experienced experts have carried out extensive service on the aircraft from fumigation to overhaul of the upholstery, seat covers, carpets etc to ensure that passengers keep enjoying their in-flight experience with us as always without any complaint of inconvenience," the airline said in a statement.
Two aircraft used to operate the Mumbai-Newark route were grounded one day each, an airline official told the Hindustan Times.
Multiple Air India passengers took to Twitter to express both their frustration and disgust of being bitten by the insects while flying.
"Just arrived in New York on Air India 144 business class with family. All our seats infested with bed bugs," one passenger complained.
Another passenger wrote that his wife and three children were on Air India 144 from Newark to Mumbai and "have bedbug bites all of their body."
"Is this what we paid $10,000 for?" the passenger complained.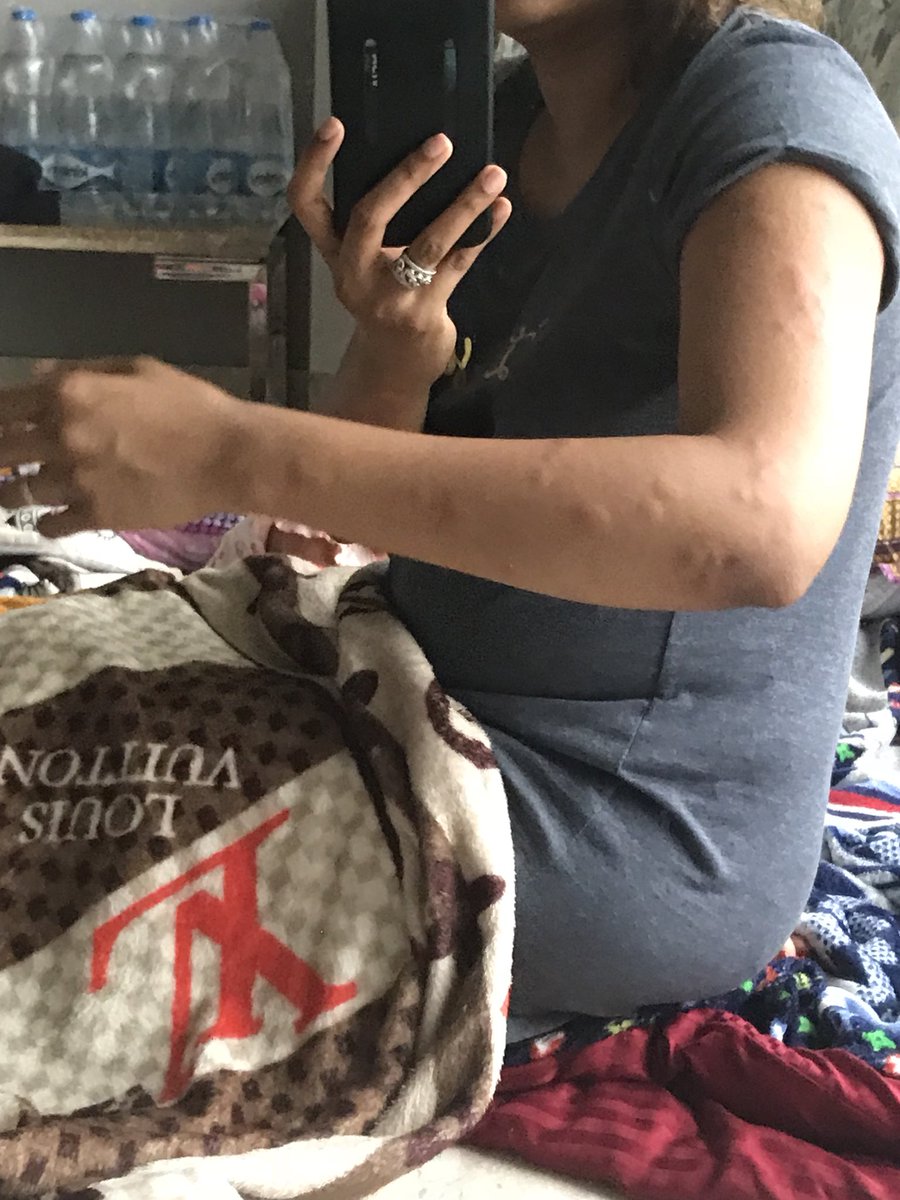 Air India, which is India's national airline, has been looking for a buyer since being put up for sale by the Indian government in March.
The airline hasn't turned a profit since 2007 and has 27,000 employees along with $5 billion in debt. While a deadline has been extended to facilitate a purchase, a buyer has yet to emerge.
Reported by Business Insider on 26 July 2018.