Jet blast from a plane kills a tourist at a Caribbean airport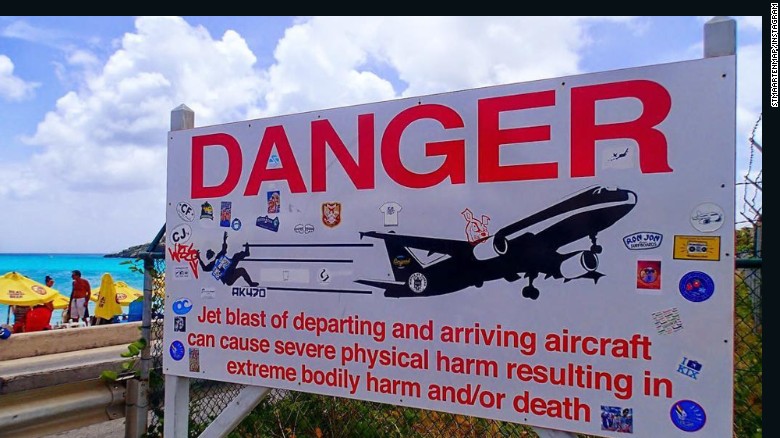 The jet's blast was so powerful, it knocked her down, police said. She later died.
Watching planes land and take off at Princess Juliana International Airport is a well-known tourist attraction, as approaching aircraft tend to fly very low above their heads.
But both airport and local authorities warn against getting too close to the planes, calling the practice "extremely dangerous."
Police didn't say what kind of plane was involved in Wednesday's incident.
Island authorities say they have taken necessary precautions to warn tourists not to get too close to planes. They've placed signs and they patrol the area to warn people, the police department said.
Thrill-seekers and tourists have been watching planes take off and land at the airport since it opened in 1943.
Reported by
CNN
on 14 July 2017.
It is worth highlighting a suggestion posted on Facebook by
Paul Trueschler
In know it's a tourist attraction, but please install a small deflector to at least reduce the blast effects. It can still be exciting while becoming safer.
Hope the Dutch Caribbean island of St. Maarten Airport Authorities instal a small deflector, to reduce the risk of injury and death of future visitors.