Passengers post pictures of plane's engine 'blown apart'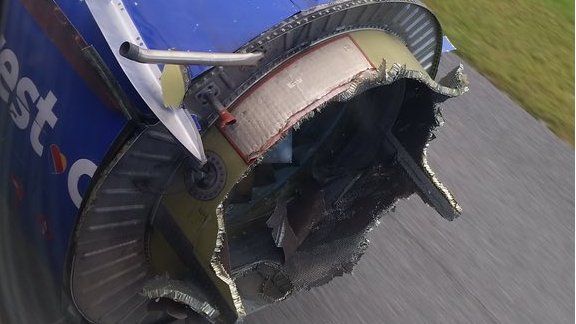 A plane in the US had to make an emergency landing after a major problem with one of its two engines.
The Southwest Airlines flight was travelling from New Orleans to Orlando when passengers noticed a problem with the engine.
Pictures posted online appear to show that part of the engine had blown apart.
A Southwest spokesperson said there was no explosion.
Stephanie Miller was onboard Flight 3472 and spoke to ABC News.
"We heard a loud boom at about 10,000 feet.
"Sounded like an 18 wheeler tire blowing and we started smelling smoke."
Flight data showed that the plane descended from an altitude of 30,000 feet to 10,000 feet in just over eight minutes.
The flight was diverted to Pensacola in Florida where it landed safely.
None of the 99 passengers or five crew members on board were injured.
The aircraft has now been taken out of service.
Investigators from the National Transportation Safety Board are now looking into what happened.
Airline consultant Michael Boyd said it's rare for Southwest or any other major airline to have such serious engine trouble.
"It's a one-off, almost unheard of.
"Southwest has an outstanding safety record because it spends a lot of money on maintenance."
Source: BBC on 28 August 2016