Pilots of Air France #AF11 reported their Boeing 777 didn't react to commands on final approach to Paris CDG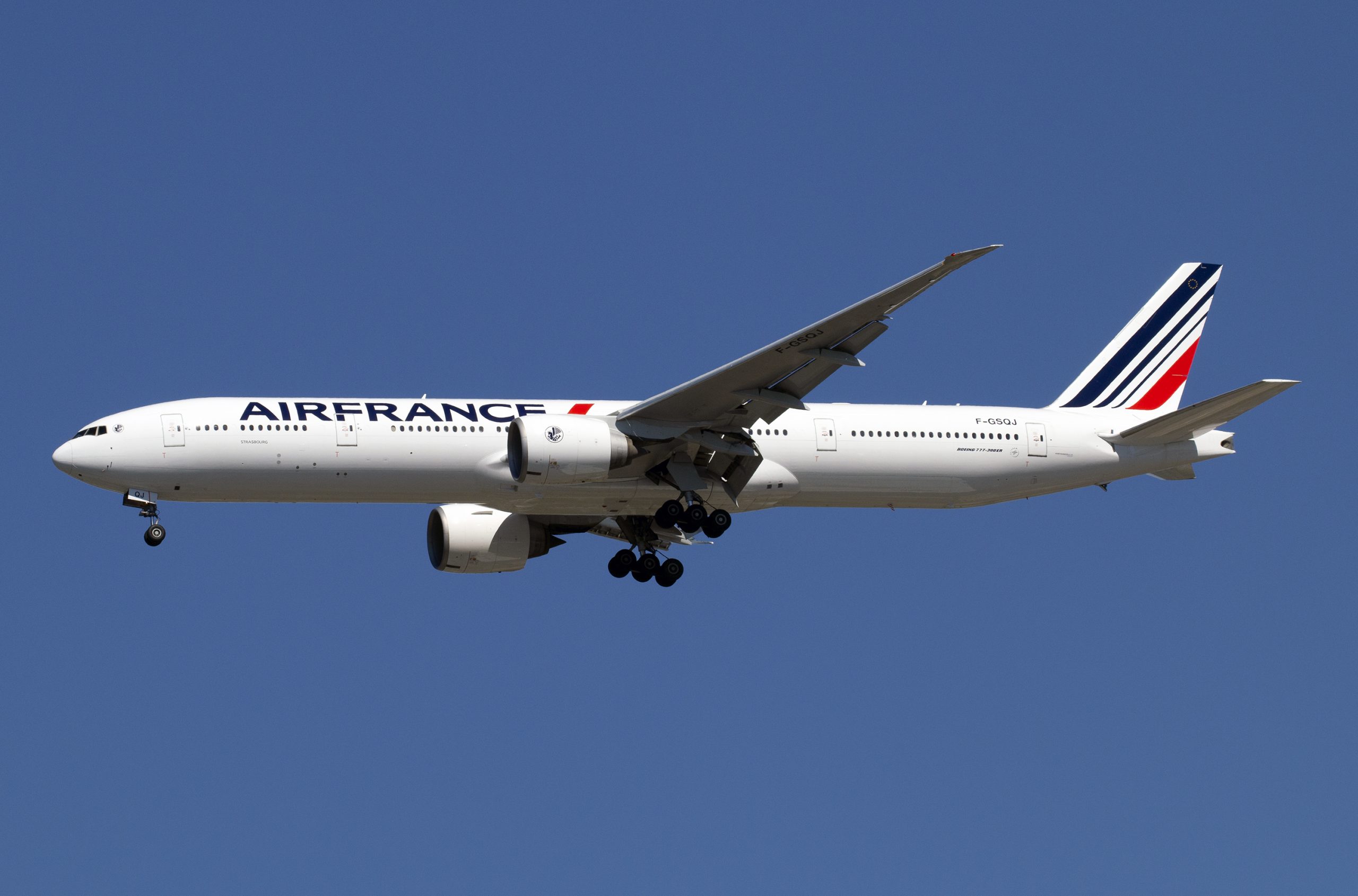 Pilots of AF11 had a serious issue with commands on final approach to Paris.
The crew of AF11 from New York JFK to Paris CDG had to deal a serious issue at very low altitude this morning Tuesday 5 March 2022.
UPDATE The BEA opens a safety investigation regarding Air France #AF11 Boeing 777-300 incident yesterday, CVR and FDR data are currently analyzed.
The Boeing 777 (reg. F-GSQJ) was on approach to runway 26L when the crew reported an issue.
The plane didn't respond to the commands and started to deviate to its left. Pilots could not talk to the ATC as they were dealing with the issue. We can hear them fighting with the commands in the following video.
They finally managed to go around at only 1,200 ft then hold 4,000ft and returned to Paris CDG for a safe landing on runway 27R.
Listen to recording on YouTube.
Reported by Air Live on 5 March 2022.