Mitigating the growing threat of wildlife hazards at airports.
The world's increasingly busy airports face a growing threat of birdstrikes and wildlife hazards, partly due to expanding urban environments and bird populations, but also due to the global growth of airport traffic. Lee Pannett, Director at the Scarecrow Group, reveals how bio-acoustic technology can successfully mitigate the issue.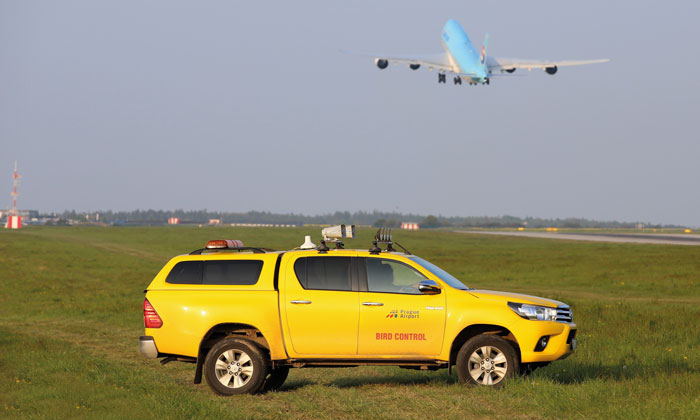 CLEARING RUNWAYS: A Scarecrow Group vehicle in Prague
Regulations concerning airside bird control differ across the world in terms of what is mandatory and the extent to which practices are then governed by authorities. The International Civil Aviation Authority (ICAO), for example, has published a set of Standards and Recommended Practices (SARPs) and although not binding, the SARPs recommend that member countries establish a national procedure for aircraft and airport personnel to record birdstrikes.
Understanding the importance and the implications of birdstrikes and wildlife hazards remains a major challenge for all airports no matter their size, for ground staff, operations teams and management.
Reported by International Airport Review on 19 April 2018.